Future Libraries by Arup: our role, our space & our research
Presented by Kim Sherwin, Arup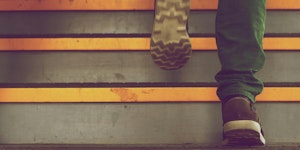 Once a Law Librarian, Kim is now a Senior Librarian and Knowledge Specialist at Arup. Arup is a global engineering and design consultancy and has been involved in some of the world's most iconic buildings, including the Sydney Opera House.
Kim will present on the role of the Library team at Arup and the delivery of their new and exciting workshop space in Sydney. Kim will also talk about the Future Libraries research that Arup published earlier this year. The session will provide a journey through the opportunity-rich environment that Arup provides. It will also challenge our thinking of what's possible for libraries of the future.
This event is free to members of the Australian Law Librarians Association (ALLA) and $10 for non-members.
This event may be recorded and the recording distributed to members.
Lunch is provided. Please email linh.ly@klgates.com for any dietary requirements
Details
Where: K&L Gates LLP, Level 31, 1 O'Connell Street Sydney, NSW 2000
When: Thursday, 12 November 2015 from 12:30 PM to 2:00 PM (AEDT)
RSVP at EventBrite By C.O.B, 10 November 2015.